Well in a little in a couple of weeks it will be yours truly's birthday!
What does Mrs. Claus want for her birthday? Well . . .I thought about it and I thought it would be cool if I could make YOU smile! If I could make 48 people smile on my birthday that would be a great gift. 48 smiles because I will be 48! I know, right?
Maybe you were wondering what to get me for my birthday . . . LOL! Probably not! If you weren't planning to get me something for my birthday it's okay you can still participate in my birthday party!
That's right YOU are all invited!!
The best part is you don't have to fly or drive to Magnolia, Arkansas to attend. You just have to link up to my bloggy birthday party! Come on . . . it will be fun!
For my birthday this year I couldn't think of a thing that I wanted. Not really. But I was inspired by
Valerie at Inner Child Fun
to make this 48 Smiles Birthday Hop.
I thought how cool would it be if 48 people smiled because it was MY birthday! Maybe even more than 48!! That would be the best gift ever!
I didn't really think I could manage 48 random acts of kindness all in one day. Especially since I work all day on my birthday (sad, I know). So I decided to let all of you in on the fun instead. Cool, right? Of course, I will share my random act of kindness with all of you on my birthday.
I thought wouldn't it be great if each one of you did a random act of kindness and posted it on your blog. That might start a revolution of kindness across the globe. Okay . . . maybe not across the globe, but it could be spread farther than my little corner of Arkansas anyway.
All you have to do is a random act of kindness that makes someone smile. Take a photo and post about it on your blog. Add this cool "48 smiles button" and you are golden!
48 SMILES BIRTHDAY HOP RULES
1. Get out there and do a random act of kindness. It can be for a family member or a complete stranger. It can be anything from giving them a gift to paying for their lunch to raking leaves in their yard or running an errand for them. Be creative. If you need more ideas you can check out
Valerie's list on her blog
she has 35 of them.
2. Take a picture! If you don't take it while you are doing it, then make a related picture . . . like a picture of a gift card or whatever you are doing.
3. Post about it on your blog and add this fancy button to your post!
Then link up your blog post on this blog hop so I can see how many smiles we get. This blog hop will be open until my actual birthday which is Oct. 2nd. So you have time to plan, plot and scheme.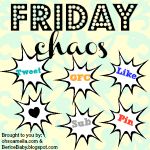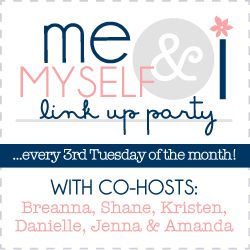 P.S. Here are my answers . . .



1. When you're feeling down, what do you do to pick yourself up?

I usually talk it out with Santa. He can give me a fresh new perspective and he never says he is too busy!

2. If you had to live in a different time period which would you prefer?
I think I would like to live in the 50's where men wore hats and ladies wore gloves. It all seems so glamorous. It probably wasn't but that's the time I would choose.


3. What is the most creative Halloween costume you've ever worn?
I dress up EVERY year for Halloween . . . even if I am the only one! The best was probably when I was Snow White . . . what do you think?


4. Five weird things about you we wouldn't know without being told?

1) I have 13 grandchildren and 4 great grandchildren . . . so far!

2) I want a Fiat 500 as my next car!

3) I love my cocker spaniel but I also can't wait until my daughter and he move out and I can be dogless for a little while.

4) I rarely watch TV . . . I listen instead!

5) I am a massively huge Robert DeNiro fan!!

5. What would you tell your 16-year-old self?

This boy shouldn't get to tell you what to do. If you want to drive all day, hang out with your friends and goof off! Do it! Who died and left this boy boss?