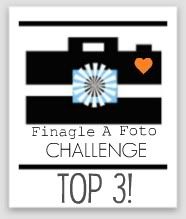 The black and white photo I posted on black and white Wednesdays last week, won the third place.

I was so surprised and honored when this shot was selected by Melanie's blog as one of the top three. Thank you so much!
http://happyjax-melanie.blogspot.com/2012/05/finagle-foto-14-winners-best-of-week.html
You can check out Melanie's blog and all the great photos in her weekly challenge just click the above link.
Thanks so much!!!