This past weekend I attended (as a guest) a very sweet and romantic wedding in a garden not far from where we live. Santa and I have know the bride and groom since before they graduated high school with Skittles. Now everyone is growing up and getting married. AND Skittles and Kisses are next. . . sigh.
A beautiful garden . . . for a beautiful wedding.
Skittles was a groomsman.
Beautiful Kisses was a bridesmaid.
Everyone was in place. . .
. . . and when the groom first saw his bride. . .
. . . he started . . . to cry. . .
when he saw how beautiful she is.
With this ring . . .
. . . you may kiss your bride.
Here are some more great blog hops to join!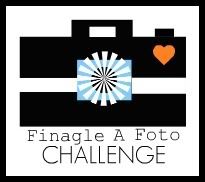 PHOTO CONTEST:
Here are the rules:
1. Take a black and white picture (or convert one you have taken to black and white). It should be a picture YOU have taken, since it is a contest, but I am relying on your honesty on this one. And really, how would I know, right? Just don't claim someone else's work as your own.
2. Post about it on your blog. Tell us as much or as little as you want to about the picture.
3. Link up after you post.
4. Please be sure to enter the PERMALINK to your blog POST! (don't just link to your blog address bloggityblog.com. . . go ahead and click on the blog title and get that WHOLE THING and paste it in the URL field. . . it's okay we'll wait.)
5. Be sure to input the correct email address because if you win this is where we will email your trophy button.

You have from
12:01 a.m. WEDNESDAY morning until 12:01 a.m. FRIDAY morning
(or midnight Tuesday to midnight Thursday – CENTRAL TIME USA)
to enter your photos.
An anonymous judge or judges (not Mrs. Claus) select their favorite on Friday.
Then Mrs. Claus will email you your TROPHY BUTTON! Yup, that's it! A trophy button . . .hey but it's a cool trophy button and it means you WON!
For more information about the "rules" of Black and White Wednesdays, click the menu option or click
HERE
.