Thanksgiving was so relaxing this year. It was sort of bitter-sweet. But my ray of sunshine, was . . . my great niece . . . Sprinkles.
One evening while the "grown-ups" were playing Rook downstairs, Sprinkles and I, the "kids" were playing in the yellow room. Sprinkles said this was her room.


Of course, this is her Mamaw's house, but she explained that all the toys were hers and the bed was hers.



It wasn't time to go to sleep, we were just playing.
Okay, okay. . . here is the one you have been waiting for . . . the black and white. It IS Black and White Wednesday you know? Aren't they cute though?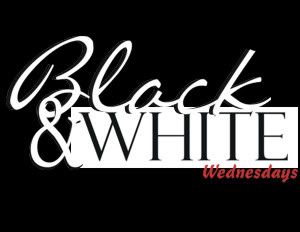 Be sure to link up your favorite black and white shots this week. For more information about the "rules" of Black and White Wednesdays, click the menu option or click HERE.