Okay, I am not a country music fan . . . by any stretch of the imagination. No offense to you hard-core country lovers out there. But I don't follow it, and really haven't since around 1986.
So a couple of Sawyer Brown songs I remembered from way back when. But I had no idea what to expect at the Hot Springs Bike Rally, when they told me the first concert was Sawyer Brown.
They were great . . . very entertaining! Even though there were a lot of songs I didn't know, this is a concert you should see. Their lead singer is an amazing performer! He is in his 50's and he jumped and ran all over that stage . . . I was impressed that he could do all that and still sing without running out of breath!!
Tune in tomorrow for the very first Black and White Wednesday Blog Hop! Woo hoo!!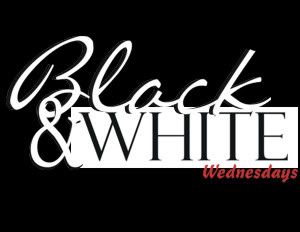 Grab my button and join in the fun every Wednesday! Share your favorite Black and White shots with us and check out some great ones too! Hop on back tomorrow and see.