Since The Long Road to China has stopped having a Black and White Wednesday blog hop . . . I decided to do my own. I don't know if anyone will join in, but I'm jumping in . . . .(*splash*)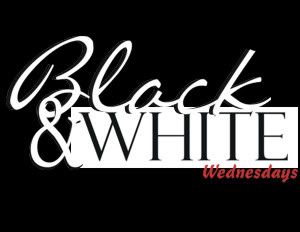 Grab my button and join in the fun every Wednesday! There are not a lot of rules. The biggest one, is to link up below and add your black and white photo so everyone can see.
Add my Black and White button to your post so others will know where to go to see more black and white shots. . . and please comment on others photos (at least a couple) as this is what makes hopping so much fun!
I loved playing with my camera at the bike rally. There are so many cool things to take pictures of that I couldn't resist. Some of my favorites were at night.
All the motorcycles at the rally were just begging me to snap pictures of them.