Please help spread the word! Post this button on your blog!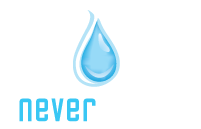 Well last night was the 3rd Annual Mud Bowl to benefit never thirst! It was so much fun.
AND I did NOT get thrown in the mud, mostly because I was the "official" photographer.


After the football game, it was a free-for-all in the mud.


This is our youth pastor's dad, one of our deacons getting a "shampoo".


This is what happens to innocent by-standers . . . with clean white shirts.


Moms and kids jumped in the fun.



Mud was everywhere thanks to some of our local rural fire stations.



One of our pastor's kids. . . . . . . wow, just wow.


Our youth pastor, who was just at my house for a photo session with his one month old little angel. See the difference?


Please check out never thirst's website and donate if you are able. This is such a great cause.