Well . . . we'll get to the snow question in just a minute. I am happy to report I have lost weight. After all the sickness and not being able to taste any kind of food, I have lost over 10 pounds. So that really jump started the diet thing. Still doing the low carb diet, and it's working out so far. At least my jeans fit again, I was getting to the point of having to buy bigger jeans. UGH! Still looking for some low carb recipes if anyone has any out there, I would love to try something new and different.
WOOT! WOOT! SCENTSY PARTY!!
Thanks to all of you who ordered from my Scentsy party. It was wildly successful! I can't wait to show you all the haul of stuff I got for under $40.00. All thanks to you wonderful people who ordered from me and especially online! Thanks so much!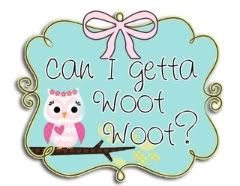 So now for the question you are all dying to know . . . Snow?

NOPE, not here! All around us people are snowed UNDER, but down here in beautiful southwest Arkansas there is no snow. We saw some snow flying around, but it was really light. I actually accused someone of lying about the snow, because it was so fine we could barely see it.
Some of our family in Chicago posted pictures on facebook of the snow. Now you know if Chicago natives post snow pictures . . . it's A LOT of snow. I think it's still snowing up there. Our friends in Tulsa are definitely buried in snow.
The weather is calling for snow here Friday. We'll see. I doubt we see any accumulation.
What about you? Are you buried up to your kneecaps in snow?