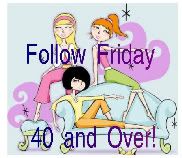 So when it comes to resolutions, I seriously don't do them. I don't know why, but I just don't make resolutions. I hope that if you have made resolutions you have learned something by reading Nehemiah's example (
or at least part of the book of Nehemiah
).
Okay, so let's review what we have to do.
1st - Fast and pray about the situation.
2nd - Ask permission to leave your current obligations. Get someone to fill in for you. Tie up loose ends at your job or at home BEFORE you begin.
3rd - Assess the situation. Find out what needs to be done.
4th - Enlist the help and support of others.
5th - Keep praying and don't give up.
Whether it's resolutions or planning to do something great for the kingdom of heaven, Nehemiah has a great story to follow.