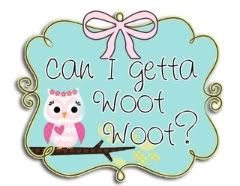 This 'Woot Woot" is for God. He is amazing! I am just thanking Him today for being so understanding, when I was flipping out a little before this procedure (yesterday). I wrote this post yesterday when I got home from the doctor.
Look at these gorgeous colors in Little Rock today. Wow!
Was there ever a doubt? Come on now. Of course, I'm back. I told Santa that I was praying to be pain free and then on my way to the elevator I realized that being paralyzed would technically be pain free. He laughed and I laughed.
Well, I got to the out-patient center and had to wait, naturally. I was so "flipped out" in my mind I don't remember too much of the waiting. I did have to change into a gown. The nurse took my vital signs and I was fine.
Then they offered me a Hydrocodone and a Valium to relax me before the procedure. I agreed but then I changed my mind, because I hadn't had anything to eat. Hydrocodone and me, well we have this long term horrible relationship, where he doesn't work and he just makes me sick anyway. So I got the Darvocet from the car and took the Valium they offered. Then I was very groggy and very sleepy and no longer flipped out!
Santa came back and sat with me while I was waiting for my turn.
I went into the room. I had to lay face down on a table. Which, needless to say, was uncomfortable, but they put iodine Benzedrine or whatever on my back to sterilize and that was really cold. I layed there face down, shivering for what seemed like a long time, but Santa told me later the whole thing took less than ten minutes. So yeah, my imagination was in full swing.
Dr. S. gave me a local which did feel like a bee sting, just like he said. Luckily, I'm not allergic to bee stings, so that part didn't freak me out. Then a few minutes later it felt/sounded like a large knife or ratchet wrench was being inserted into the back of my neck. Not felt like pain, but felt like pressure and with the combination of the sound. . . well anyway. I felt an inside my spine feeling that was kind of a burning sensation that felt about 3 inches from the spot where I felt the bee sting. Then more ratchety sounds, and then a burning painful feeling maybe 4-5 addition inches down from the bee sting spot.
Then I felt some warm liquid running around to the front of my neck and kind of across my chin. I didn't want to think what it was. . . but I knew. I kept ask God not to let me see the blood dripping down, because I have a history of passing out. So I didn't see the blood until it was all over.
There was a spot about the size of a lemon slice on the front of my gown. The nurse had to clean off my neck and face before she sent me back out front, where Santa was waiting.
Now it's off to physical therapy. And this lovely sight.
The only reason I show you this picture, well, it's because it's kind of hard to describe. I'm not in pain, I'm just a little uncomfortable. These towels are HOT, hot, hot. There were some little patches stuck to my neck that felt prickly. These were to apply extra steroids around the area and help the injection to be distributed. I had to lay like this for 20 minutes or so.
Then the physical therapist walked me through some neck exercises and then she fitted me with a "Tens" unit. This little device has 4 adhesive pads that are strategically placed around the pain, and the wires lead to this little battery operated unit.
This provides 1-10 levels of stimulation . . . or vibration. It feels pretty good, kind of like a portable vibrating chair or something. This is to stimulate the muscles around the neck, and try to relieve some of the inflammation.
This is me waiting for Santa in the car. Still a little groggy and a little uncomfortable, but not in pain.
But I am at home now, in my recliner, relaxing. Nothing strenuous for 48 hours. But much better now. At first it was a little more painful when I look down, but they said it would be sore for a couple of days. But now it's much, much better. If it continues to get better, I am hopeful to get back to normal by the weekend.
I hope if there is anyone else out there going through this, or considering having this procedure, this will help ease their fears or apprehensions. God IS good, all the time!