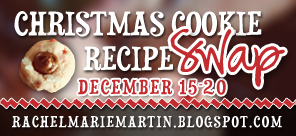 Okay, okay! I know we are thankful every meal for our food. But we had our Thanksgiving dinner at church last night and well, I made macaroons. They were delicious! So I thought I would share with all of you!
I am thankful for food. I am thankful for not having to scrimp and save just to eat. Santa and I have been there before and well, it's nice not to have that problem. We're not living "high on the hog" but if we want groceries, it's not a problem.
For that, I am thankful.
God, my shepherd! I don't need a thing.
You have bedded me down in lush meadows,
you find me quiet pools to drink from.
you let me catch my breath
and send me in the right direction
Even when the way goes through
when you walk at my side.
Your trusty shepherd's crook
You serve me a six-course dinner
right in front of my enemies.
You revive my drooping head;
my cup brims with blessing.
Your beauty and love chase after me
I'm back home in the house of God
for the rest of my life. Psalm 23 (The Message)
This was the original inspiration for my cookies, but as you can see, mine are totally different.
I did mix mine by hand. I didn't use a mixer, but I didn't make a double batch either. A double batch would have been better because I would have used the whole can of Eagle Brand Milk. But this was just a test run.
Instead of melting chocolate and dipping cookies I was really scrambling to get everything done before our Thanksgiving dinner at church. So I opted for a Ghiredelli's semi-sweet chip in the center of each one. I also just kind of piled the mixture into little heaps on the Silpat mats, instead of rolling them into little balls.
In the oven for just 15 minutes.
And ta-da . . . the finished product. They maybe could have stayed in the oven a bit longer to toast the coconut a little more but they were great. Not a big hit at the dinner :( . . . maybe not a lot of people like coconut. But I thought they were delish!