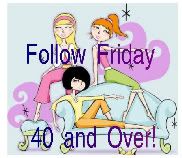 First of all I want to thank all of you for following . . . I think it is awesome that any ONE of you takes time out of your busy schedule to pop over and read what I write. . . so thank you.
One of the most amazing thing I realized when I married Santa was this truth. . . some of the things I complained about my ex-husband doing . . . Santa did the same things. (Not everything, okay?) But there were a lot of things that my ex-husband did that totally INFURIATED me! Why did these same things NOT phase me when Santa did them?
Love
Most of all, love each other as if your life depended on it. Love makes up for practically anything.
1 Peter 4:8 (The Message)
So many times I have heard women say their husbands really just need to be like this or that, or do more around the house. Why does this lady get to have a husband like THAT? Why can't my husband just listen to me?
Okay? Really?
I just think a lot of times (and don't misquote me) husbands get a raw deal. They share all their stuff with us, they work all the time . . . and sometimes all they want in return is a little peace (and sometimes a little piece too, LOL).
One thing I have found out is that 80% of the time Santa is NOT listening. He IS paying attention, but he is NOT listening. . . but wait. Didn't she say Santa was perfect? Yes, he is. Most of the time what I am saying is

NOT important

. OMGosh! Did she really say that? (*shocked expression*)

Have you ever sat and listened to another couple's conversation. I was texting on my phone in front of Walmart last night (no signal inside . . .stupid Walmart metal roof . .grrr!) and a couple passed by. The woman was busily chatting away about somebody that she thought she recognized and thought this person recognized her. She had so much passion about what she was saying, as the man looked intently for the car, looked at their purchases, looked at people passing by, looked at the weird lady texting outside the store. The woman never raised as eyebrow to me to their direction or to their purchases.

The woman needs to off-load the information or she will die! The man needs to navigate, serve and protect, or he will die! He doesn't have to listen to every single STUPID word that she says, he only has to pay attention to what she does. ie: not get run over, go to the right aisle where the car is parked, not be assaulted by some strange texting lady at Walmart . . .
See?
I blab away about this or that, whatever happens to pop into my little head, and I am grateful most of the time that Santa doesn't tell me to "hush". When what I AM saying is important, I make sure to get his attention. So I am trying to work on not blabbering away when I have nothing important to say. Notice I said I am working on it. . . .
Change one thing, just one thing about YOU and others around you will react differently.

So here's what I want you to do, God helping you: Take your everyday, ordinary life—your sleeping, eating, going-to-work, and walking-around life—and place it before God as an offering. Embracing what God does for you is the best thing you can do for him. Don't become so well-adjusted to your culture that you fit into it without even thinking. Instead, fix your attention on God. You'll be changed from the inside out. Readily recognize what he wants from you, and quickly respond to it. Unlike the culture around you, always dragging you down to its level of immaturity, God brings the best out of you, develops well-formed maturity in you. Romans 12:1-2 (The Message)
Hey, I'm just sayin' . . . agree or not, but leave a comment if you were here.