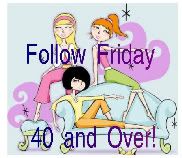 I had a visit from a follower of my blog this morning . . . LOL! She asked why I hadn't been posting very much lately. Can you believe these followers? Come to your office and request blog posts. . . . how cool is that? Thanks Lori! (click on her name to check out her blog).
Anyway . . . by special request here is what's going on around Santa's workshop.
Actually, I have been trying to catch up my paper work after being all over this place this summer. A lady at bowling asked me where I DID NOT go this summer, that list might be shorter. Ha ha ha ha!! After I started thinking about it, whoa . . . I was gone a lot.
Kentucky, Oklahoma, Hawaii, Chicago, Houma, Louisiana, I even went to Magic Springs in Hot Springs AR! for the first time in my life! I am leaving for Branson, MO Sunday morning after Sunday School. I have never been to Branson before in my life either . . . can you believe it? I lived in Germany for crying out loud and this will be my first ever trip to Branson, MO! But even though my summer has been jam packed, I have felt God moving and changing some things about me.
What got thrown out of my life? Let me tell you.
I let go of trying to "choreograph" my life. Instead of trying to "make things happen" I have reverted to the surprise method. Which is waking up and remembering that God has some wonderful surprises for me if I will trust Him to plan out my day instead of me doing it. I am more productive at work, less stressed and more "in the moment" firstly, knowing that I don't have it all planned out and it all still gets done. And secondly, that I am not going to get upset because I didn't have anything planned out anyway. It's very relaxing . . . if you can do it . . . just let God plan your day. When things change . . . as they ALWAYS do, you won't get upset or bent out of shape about it, just remind yourself that God wants to guide your steps, and let things happen.
I don't want you to think that I am bragging about myself, because without God's help, none of this wonderful life would be possible, I'm just sayin' I can feel Him changing me and that is a cool thing.
So a little more quiet time and a little less blogging time, turns out to be what God wanted from me for the past few weeks.
P.S. I LOVE the Skit Guys!!!