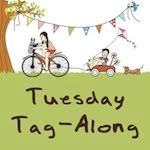 I love her blog, her kids are such cuties!! Jennifer does a lot of cool giveaways, you should check it out sometime.
Thank you Jennifer! I'm glad someone out there reads my blog. I appreciate the compliment of having substance.
Rules for Acceptance:

1. Thank the blogger who bestowed the Award upon you.
2. Sum up your blogging philosophy, motivation, and experience using five (5) words.
3. Pass the award on to 5 deserving bloggers.
My blogging philosophy? Really?
Um . . . in only five (5) words?
PHILOSOPHY: I love, because Jesus said.
There you go! I'm not selling anything, giving away anything, promoting anything, or demoting anything . . . I'm just trying to spread a little love and happiness out to the cyberspace world. Jesus commands us to love, He doesn't suggest it, or hint at it, He commands it. Matt. 22:36

That's really the only good thing I would want to share with the whole wide world (www).