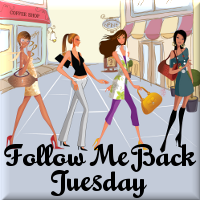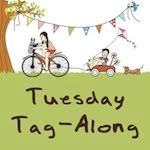 T
hat's right people. . .I'm sitting in Santa's Ford Raptor, blogging as I ride down the interstate. THIS is the life!! I am on my way to see my momma . . .and what is Mrs. Claus' momma's name? Hmmm . . . Mrs. Jolly! How funny is that?
I teach youth on Sunday mornings and recently we have started a new study by David Nasser about Why Jesus? (Well, at least it's new to us.) This guy was raised as a Muslim and when he escaped Iran and came to America he became a Christian. Some of you may know this story already. Well, rest assured that most of the young people in my class did not know about it. Actually, some of them were only vaguely aware of the conflict in Iran from which David's family escaped.
I asked the question, "Why do you believe in Jesus?" - - - (*crickets*)
That's right, when I asked this question to these 7th - 12th graders I got nothing. So my challenge to them was to seriously consider why they choose to worship Jesus Christ. Is it because your parents make you? Is it because we live in the Bible-Belt?
I explained to them that when they leave the safety of their parents' home and go off to college one of the first things that is going to get questioned is their faith. If they don't have a firm grasp on what they believe and why they believe what they do, it would be easy for someone to convince them to follow another religion or even not to worship at all. Surprising to them that not their fellow students but their professors would be the ones to question their faith in God. I went on to explain that most of them have never had to really consider the reasons why they believe the way they do. David Nasser actually went against everyone in his family to follow Jesus Christ. I guess more than other beliefs there is such widespread apathy for church involvement after high school that I was just trying to get their attention before it's too late.
Many young people today do not know how to develop their relationship with Jesus Christ past playing their "Get Out of Hell Free" card.

Maybe you are in that same position in your life right now. You are a young mother (or father - no offense) and have been out of church or apathetic towards religion for whatever reason. God loves you. If you feel out of touch no matter what stage in life you find yourself, it's never too late to come back home to the God who loves you more than anything.
So there you go, whoever is reading this. . . . I am 100% sure that there is a reason why you stopped by my blog and I am 100% sure that if you are struggling with life and the conditions thereof, you can find peace and love if you just spend a little time reading God's word and talking with Him. If you are out of touch and you don't even know where to begin, a good book to start with is John. This book tells you just how much God loves you.
I tell them all the time (so much that they quote it back to me sometimes), "If things aren't going too good in your life.. . how's your quiet time?" Maybe things aren't going so well because you haven't been having quiet time talking to God. I know most of the time that's what happens to me.
Hey, I'm just sayin' sometimes it's the simplest thing that makes us realize we have been neglecting our own relationship with God. Just try it, what have you got to lose but all your problems and worries, right?